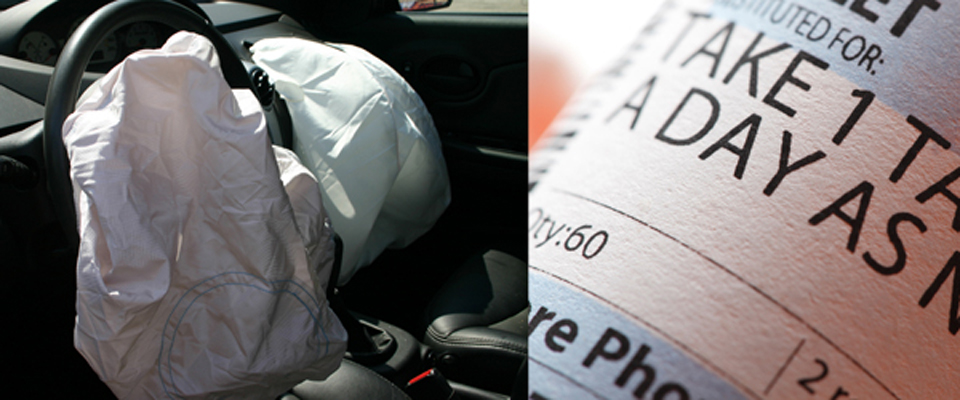 KNOWLEDGEABLE AUSTIN PRODUCT LIABILITY ATTORNEYS
Did a bad hip replacement leave your loved one in greater pain than before the surgery?
Did a defective airbag cause you serious injury in a car accident?
Have you been injured by a defective medical device?
Let us help you.
Dangerous and defective products are responsible for injuring, maiming, paralyzing, and even killing countless people every year. At Crews Law Firm, P.C., our Texas trial lawyers will proudly fight big insurance companies and major corporations on behalf of you and your family if you have suffered serious injuries because of hazardous products. At Crews Law Firm, P.C., our Austin product liability attorneys have more than 50 years of experience representing clients in single and class action lawsuits in all types of vehicle, pharmaceutical, surgical, and prosthetic devices such as:
Electrical appliances and household tools
Non-pharmaceutical products like ephedra
Pharmaceutical products like Vioxx and Celebrex
Vehicle components like car seats, airbags, door locks, and child seats
Medical devices and surgical appliances such as heart implants, knee and hip replacements, and port-a-cath (ports) used in chemotherapy
Take Steps to Prepare a Strong Case Against Defective Products
If you believe that you may have been injured by a dangerous product, make sure you preserve any evidence, such as labels, instructions, and packaging, and that you contact an Austin product liability attorney at Crews Law Firm, P.C., before disposing of anything.
When our trial lawyers take your case to court, we will create "day in the life" videos to help the judge and jury fully understand the pain and suffering caused by the dangerous product. If your family member has died as a result of a hazardous product, our wrongful death attorneys can help you seek compensation for the loss of financial and emotional support.
For a free personal injury initial consultation and case evaluation to determine if you have a claim worth pursuing, contact Crews Law Firm, P.C., or call (512) 346-7077 today. Se Habla Español.