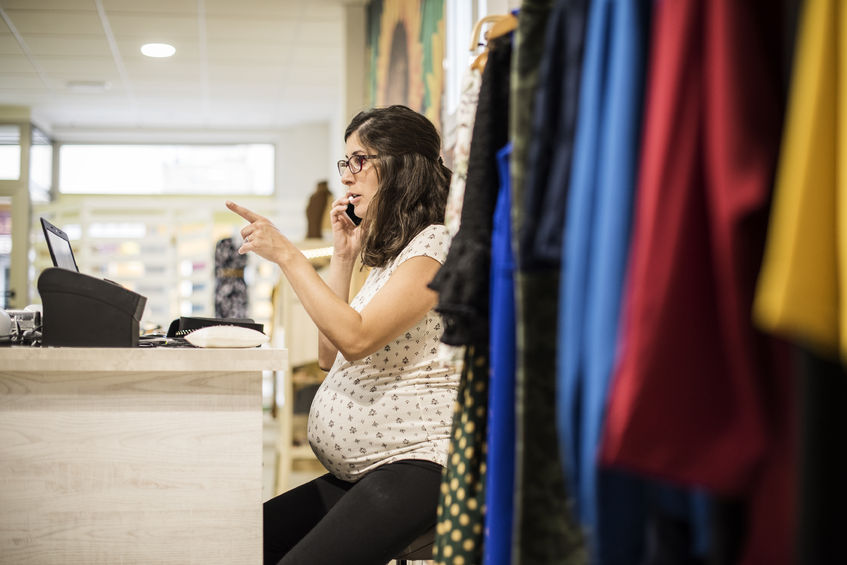 CREWS LAW FIRM HELPS VICTIMS OF PREGNANCY DISCRIMINATION
Texas and federal law prohibit pregnancy 
discrimination
 in the workplace if the employer has at least 15 employees. Title VII of the Civil Rights Act of 1964, as amended by the Pregnancy Discrimination Act, prohibits discrimination on the basis of sex, including "on the basis of pregnancy, childbirth, or related medical conditions." The Act states that "women affected by pregnancy, childbirth, or related medical conditions shall be treated the same for all employment-related purposes … as other persons not so affected but similar in their ability or inability to work…" Texas law, specifically Chapter 21 of the Texas Labor Code, offers similar protections.
Pregnancy discrimination occurs when an employer discriminates against an employee because of pregnancy, childbirth or related conditions. Pregnancy discrimination may include firing or demoting an employee because she is pregnant, denial of time off or reasonable accommodations for pregnant employees, forced time off or restrictions on work, and any other negative employment action taken because of an employee's pregnancy or related medical condition.
Examples of Pregnancy Discrimination Cases Handled By Crews Law Firm, PC:
A company demotes a pregnant woman from a position she successfully performed for years after she informed her supervisors she was pregnant. When asked, the supervisors justified the demotion saying the woman might need more time off and the position could be too demanding for her. The client had no intention of working less or taking a lower paying position and the employer's actions were based on stereotypes about pregnant women and mothers. Crews Law Firm was able to successfully help its client obtain a severance agreement and fair compensation for this illegal treatment.
A female server/bartender at a restaurant informed her boss she was pregnant. The restaurant owner removed her from working in public and makes comments to other servers to the effect that customers wouldn't want to see a pregnant woman serving them. He fires the employee after she protests this treatment. Crews Law Firm fought to help the employee receive compensation in this very difficult time.
Call Crews Law Firm at (512) 346-7077 today or click here to schedule an appointment with one of our lawyers if you or a loved one has been discriminated against at work because of pregnancy.
Additional Protections For Pregnant Women and Their Families
Pregnant women and their spouses may also have legal protections under the Family Medical Leave Act ("FMLA") and the Americans With Disabilities Act ("ADA") and its state law counterpart, Chapter 21 of the Texas Labor Code. The FMLA applies to employers who employ 50 or more employees within 75 miles of the employee's worksite. It provides that eligible employees (an employee who has worked for 12 months and worked at least 1,250 hours) may take up to 12 weeks of unpaid leave each year for the birth or adoption of a child and in order to care for the child. It applies to both men and women who are expecting or adopting a new child. When an employee returns from FMLA leave, he or she must be reinstated to his or her job or an equivalent position with equivalent pay, benefits, and terms of employment. It is ill illegal for an employer "to interfere with, restrain, or deny" FMLA rights or to terminate or retaliate against an employee for taking FMLA leave.
The ADA and Texas law may also provide protection in the workplace for women with complications from pregnancy. Under these laws, a covered employer with at least 15 employees must generally make reasonable accommodations to employees with a disability. While pregnancy is not generally a disability, an employer must allow pregnant women the same type of absences and other workplace treatment as it would allow an employee with a different medical condition.
For more information on employment law and the types of evidence used in employment law cases, 
click here
 for an article written by Crews Law Firm Attorney 
Robert W. Schmidt
 published in the Texas Bar Journal.
For additional information on employment law, also visit the Workplace Fairness website at http://www.workplacefairness.org/.